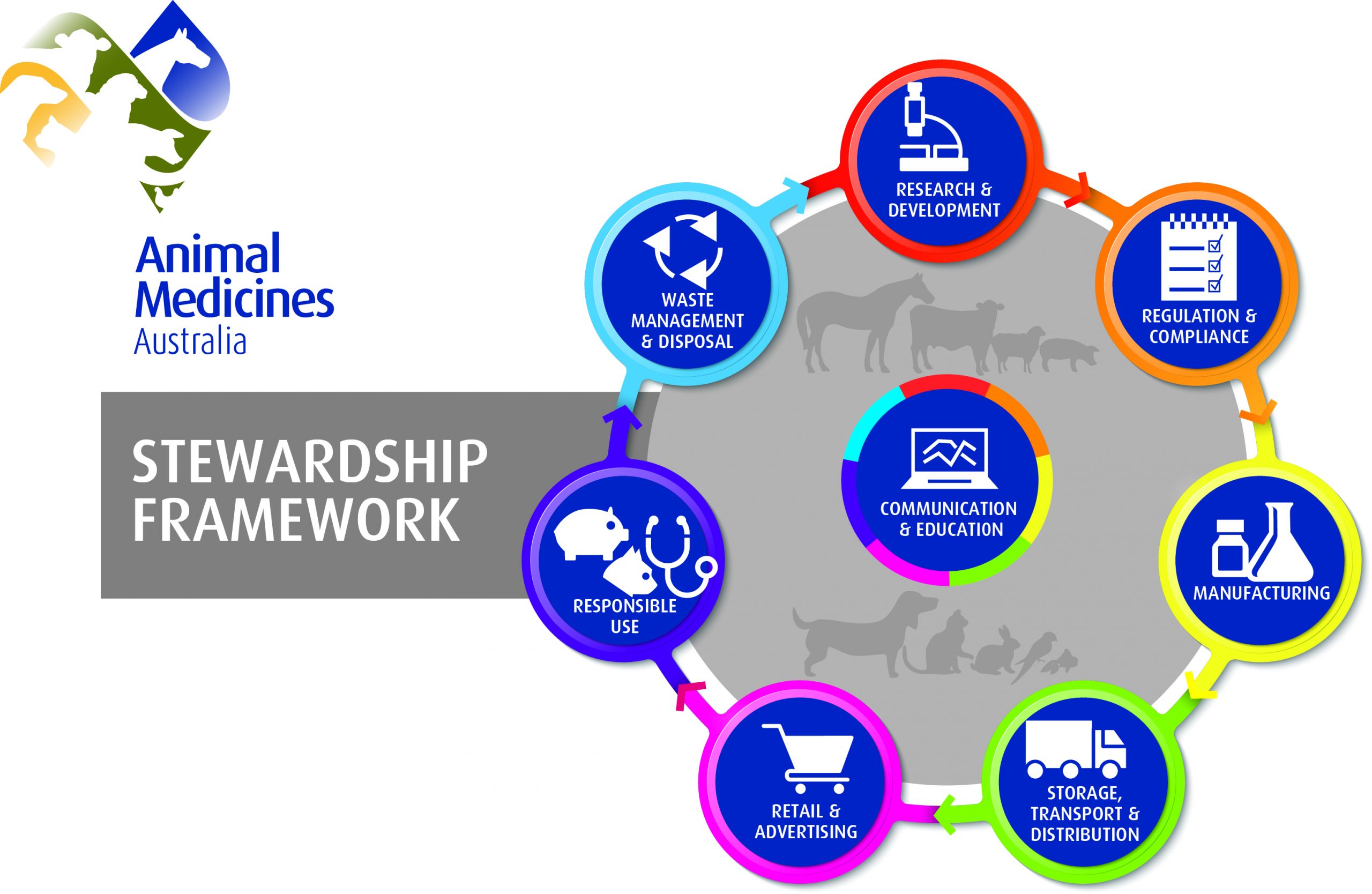 Animal Medicines Australia applies sustainability as a core strategy throughout the product life-cycle, including antimicrobial resistance, resistance management, waste and training and accreditation programs.
Effective stewardship supports access to and the responsible use of veterinary medicines to maximise animal health and welfare outcomes, protect public health and reduce the environmental impact of their use.
Veterinary medicines improve and protect animal health. Good animal health is an essential precursor to good animal welfare, helping to ensure that all animals lead better quality lives.
Good animal health protects human health by allowing the sustainable production of food and fibre that is safe for consumption and use, and through the control of zoonotic diseases (diseases that can be transmitted from animals to people, and from people to animals).
Stewardship practices also reduce the environmental impact of veterinary medicines by supporting the responsible and judicious use and disposal of our products and their packaging.
Our stewardship framework encompasses the entire lifecycle of our products. We work in partnership with other key stakeholders in the animal health industry, including veterinarians and commodity groups, to develop and implement stewardship initiatives and activities that:
are consistent with global best practice approaches,
reflect the Australian climate, landscape, flora, fauna and farming systems,
are based on scientific evidence and expert consensus, especially where Australia-specific responses may be required,
exceed regulatory compliance and aim for excellence, and
are measureable, achievable and likely to deliver the desired outcomes.
AgStewardship contracts Agsafe Ltd to deliver the drumMUSTER and ChemClear programs on its behalf.